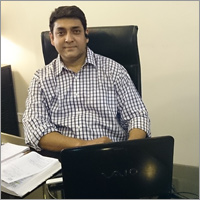 Chairman
Hi Friends

EXIMINDIA COSMETICS COMPANY has earned remarkable accolades and patronage for its commitment towards quality of its products and services.

We are backed by a sturdy manufacturing base located in the ayurveda and herbs enriched country. It augments our abilities to cater to the increasing demands for natural hair across the globe.

Since inception, we have continuously worked towards positioning COLORINA BIO COLOR as the premium product in the market.

The biggest obstacle to success in this market is to ascertain consistent quality products, strong dedication along with packaging of internationally accepted standards.

COLORINA BIO COLOUR – It is a name that exhibits quality, and inspires confidence.

Read More